Hallo ich habe ein Problem ich hab schon sehr viel aupobiert aber komm selber nicht auf die Lösung.
Das bisherige Programm kann man hier runterladen.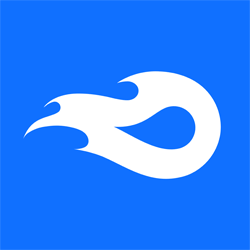 MediaFire is a simple to use free service that lets you put all your photos, documents, music, and video in a single place so you can access them anywhere and share them everywhere.

www.mediafire.com
Wenn ich in der loadScene auf den Sart Button drücke welche die Methode createGameStand aufruft gibt es mir immer diesen Fehler:
Ich hoffe jemand kann mir hier helfen Besten Dank.
Matthias Brunner
Exception in thread "JavaFX Application Thread" java.lang.RuntimeException: java.lang.reflect.InvocationTargetException
at javafx.fxml.FXMLLoader$MethodHandler.invoke(FXMLLoader.java:1774)
at javafx.fxml.FXMLLoader$ControllerMethodEventHandler.handle(FXMLLoader.java:1657)
at com.sun.javafx.event.CompositeEventHandler.dispatchBubblingEvent(CompositeEventHandler.java:86)
at com.sun.javafx.event.EventHandlerManager.dispatchBubblingEvent(EventHandlerManager.java:238)
at com.sun.javafx.event.EventHandlerManager.dispatchBubblingEvent(EventHandlerManager.java:191)
at com.sun.javafx.event.CompositeEventDispatcher.dispatchBubblingEvent(CompositeEventDispatcher.java:59)
at com.sun.javafx.event.BasicEventDispatcher.dispatchEvent(BasicEventDispatcher.java:58)
at com.sun.javafx.event.EventDispatchChainImpl.dispatchEvent(EventDispatchChainImpl.java:114)
at com.sun.javafx.event.BasicEventDispatcher.dispatchEvent(BasicEventDispatcher.java:56)
at com.sun.javafx.event.EventDispatchChainImpl.dispatchEvent(EventDispatchChainImpl.java:114)
at com.sun.javafx.event.BasicEventDispatcher.dispatchEvent(BasicEventDispatcher.java:56)
at com.sun.javafx.event.EventDispatchChainImpl.dispatchEvent(EventDispatchChainImpl.java:114)
at com.sun.javafx.event.EventUtil.fireEventImpl(EventUtil.java:74)
at com.sun.javafx.event.EventUtil.fireEvent(EventUtil.java:49)
at javafx.event.Event.fireEvent(Event.java:198)
at javafx.scene.Node.fireEvent(Node.java:8411)
at javafx.scene.control.Button.fire(Button.java:185)
at com.sun.javafx.scene.control.behavior.ButtonBehavior.mouseReleased(ButtonBehavior.java:182)
at com.sun.javafx.scene.control.skin.BehaviorSkinBase$1.handle(BehaviorSkinBase.java:96)
at com.sun.javafx.scene.control.skin.BehaviorSkinBase$1.handle(BehaviorSkinBase.java:89)
at com.sun.javafx.event.CompositeEventHandler$NormalEventHandlerRecord.handleBubblingEvent(CompositeEventHandler.java:218)
at com.sun.javafx.event.CompositeEventHandler.dispatchBubblingEvent(CompositeEventHandler.java:80)
at com.sun.javafx.event.EventHandlerManager.dispatchBubblingEvent(EventHandlerManager.java:238)
at com.sun.javafx.event.EventHandlerManager.dispatchBubblingEvent(EventHandlerManager.java:191)
at com.sun.javafx.event.CompositeEventDispatcher.dispatchBubblingEvent(CompositeEventDispatcher.java:59)
at com.sun.javafx.event.BasicEventDispatcher.dispatchEvent(BasicEventDispatcher.java:58)
at com.sun.javafx.event.EventDispatchChainImpl.dispatchEvent(EventDispatchChainImpl.java:114)
at com.sun.javafx.event.BasicEventDispatcher.dispatchEvent(BasicEventDispatcher.java:56)
at com.sun.javafx.event.EventDispatchChainImpl.dispatchEvent(EventDispatchChainImpl.java:114)
at com.sun.javafx.event.BasicEventDispatcher.dispatchEvent(BasicEventDispatcher.java:56)
at com.sun.javafx.event.EventDispatchChainImpl.dispatchEvent(EventDispatchChainImpl.java:114)
at com.sun.javafx.event.EventUtil.fireEventImpl(EventUtil.java:74)
at com.sun.javafx.event.EventUtil.fireEvent(EventUtil.java:54)
at javafx.event.Event.fireEvent(Event.java:198)
at javafx.scene.Scene$MouseHandler.process(Scene.java:3757)
at javafx.scene.Scene$MouseHandler.access$1500(Scene.java:3485)
at javafx.scene.Scene.impl_processMouseEvent(Scene.java:1762)
at javafx.scene.Scene$ScenePeerListener.mouseEvent(Scene.java:2494)
at com.sun.javafx.tk.quantum.GlassViewEventHandler$MouseEventNotification.run(GlassViewEventHandler.java:394)
at com.sun.javafx.tk.quantum.GlassViewEventHandler$MouseEventNotification.run(GlassViewEventHandler.java:295)
at java.security.AccessController.doPrivileged(Native Method)
at com.sun.javafx.tk.quantum.GlassViewEventHandler.lambda$handleMouseEvent$2(GlassViewEventHandler.java:432)
at com.sun.javafx.tk.quantum.QuantumToolkit.runWithoutRenderLock(QuantumToolkit.java:410)
at com.sun.javafx.tk.quantum.GlassViewEventHandler.handleMouseEvent(GlassViewEventHandler.java:431)
at com.sun.glass.ui.View.handleMouseEvent(View.java:555)
at com.sun.glass.ui.View.notifyMouse(View.java:937)
at com.sun.glass.ui.win.WinApplication._runLoop(Native Method)
at com.sun.glass.ui.win.WinApplication.lambda$null$3(WinApplication.java:177)
at java.lang.Thread.run(Thread.java:748)
Caused by: java.lang.reflect.InvocationTargetException
at sun.reflect.NativeMethodAccessorImpl.invoke0(Native Method)
at sun.reflect.NativeMethodAccessorImpl.invoke(NativeMethodAccessorImpl.java:62)
at sun.reflect.DelegatingMethodAccessorImpl.invoke(DelegatingMethodAccessorImpl.java:43)
at java.lang.reflect.Method.invoke(Method.java:498)
at sun.reflect.misc.Trampoline.invoke(MethodUtil.java:71)
at sun.reflect.GeneratedMethodAccessor1.invoke(Unknown Source)
at sun.reflect.DelegatingMethodAccessorImpl.invoke(DelegatingMethodAccessorImpl.java:43)
at java.lang.reflect.Method.invoke(Method.java:498)
at sun.reflect.misc.MethodUtil.invoke(MethodUtil.java:275)
at javafx.fxml.FXMLLoader$MethodHandler.invoke(FXMLLoader.java:1771)
... 48 more
Caused by: java.lang.NullPointerException
at LoadScene.LoadSceneModel.createGameStand(LoadSceneModel.java:21)
at LoadScene.LoadSceneController.clickStart(LoadSceneController.java:34)
... 58 more